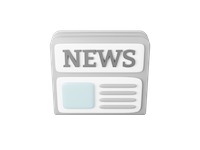 Financial firm's 20-year NFL naming rights agreement is reportedly a record for a sports venue.
The National Football League's (NFL) Los Angeles Rams and Los Angeles Chargers have confirmed that San Francisco-based Social Finance (SoFi) has acquired the naming rights to their new 70,000-capacity home stadium in a 20-year agreement.
The venue, which is set to open in the summer of 2020 and is reportedly costing US$5 billion, will assume the name SoFi Stadium after the personal finance company agreed terms with LA Rams owner Stan Kroenke, who is heading up the development.
The financial terms of the agreement have not been made public, but 
Bloomberg
 reports that the contract is worth more than US$30 million per year, adding that the amount is a record for a naming rights deal for a sports venue.
In addition, SoFi will be an official partner of both the Rams and Chargers franchises as well as a partner of the performance venue and surrounding entertainment district within Hollywood Park, which will feature more than 1.5 million square feet of retail and office space, 2,500 residences, a hotel, and more than 20 acres of parks.
As part of the agreement, SoFi will also put its name to branded VIP spaces inside the stadium for special events, including a dedicated SoFi members lounge, one of the exclusive opportunities the company plans to offer members as part of this partnership.
SoFi chief executive Anthony Noto said: "We're thrilled to be introducing SoFi Stadium to the world, through our partnership with Hollywood Park. This is a giant leap toward achieving our company's mission of helping people get their money right by reaching our members where they are.
"The partnership with this transformative project taking shape under Stan Kroenke's leadership is the perfect opportunity to drive awareness and trust in the SoFi brand as we continue to grow and reach members on a national level."
When the construction is complete, SoFi Stadium will hold year-round sports and entertainment events. It has already been confirmed as the host of the Super Bowl in 2022, the College Football National Championship game in 2023, and the opening and closing Ceremonies of the 2028 Olympic Games.
The stadium will also have the capacity to expand to 100,000, seats, including 260 luxury suites and more than 13,000 premium seats, for which fans are already able to purchase. In addition, the venue will host concerts, esports events, and award shows.
Kroenke said: "It would be impossible to build a stadium and entertainment district of this magnitude without incredible and innovative partners who share our ambitions for Los Angeles, our fans worldwide and the National Football League.
"Since breaking ground at Hollywood Park, more than 12,000 people have worked side-by-side on this project, and we are proud to now have SoFi join us on this journey as we prepare to open in the summer of 2020. From our first meeting with Anthony Noto (SoFi's chief executive) and his team, it was clear that SoFi wants to transform not only the financial industry but also the lives of its members.
"SoFi has a deep appreciation of the aspirations of its members - quality education, home ownership and achieve their ambitions. They are helping millions of people achieve their dreams and helping us realise our own promise at SoFi Stadium. Customer service and the fan experience is tantamount to everything we'll do at SoFi Stadium.
"It was critical for us to find a tech-focused partner who is on the cutting edge and genuinely understands the needs of all of our constituents and who challenges us to think in creative ways to make every visitor to SoFi Stadium and Hollywood Park feel special and at home."
Article by Steven Impey as posted on SportsPro.
Click
here to view Sofi's
profile.
Organizations connected to this article
Interest areas in this article