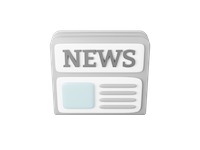 aha insurance has announced its 
sponsorship of Katie Malott as a participating fighter in the first-ever Champions for Charity event
, raising funds for the McMaster Children's Hospital Foundation and the Juravinski Cancer Centre.
Champions for Charity
 is a new fundraiser event making its debut in 2019 under the leadership of Mandy Bujold, one of Canada's Olympic boxers.
On her decision to enter the tournament, Katie Malott said, "There are people who have been able to stay in my life thanks to McMaster Children's Hospital and the Juravinski Cancer Centre. They're both incredibly important to me, and I wouldn't have those relationships without the help that these institutions provide. Supporting them this way was a clear choice."
Champions for Charity is a brand-new fundraising event, bringing together 16 men and women who will step out of their regular jobs and into the ring for one night to raise money—and awareness—for the Juravinski Cancer Centre and McMaster Children's Hospital Foundation.
Katie, aha insurance's Digital Advertising Specialist, will be participating alongside entrants from CHYM Radio, Communitech, St. Mary's General Hospital, and the Walper Hotel.
"We're proud to stand alongside these pillars of the Kitchener-Waterloo community as sponsors of Champions for Charity, and we can't wait to see Mandy Bujold's team turn it into an instant Canadian classic," said Tanya Peretti, CMO of aha insurance. "We're always excited about opportunities to support our team, and when it's a great cause like this one, it made the decision to sponsor 
easy."
Click here to view aha Insurance's profile.
Organizations connected to this article
Interest areas in this article