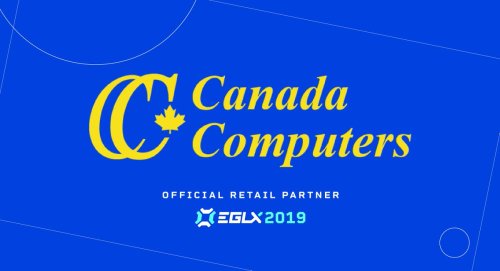 Enthusiast Gaming Holdings Inc. (TSXV: EGLX)(OTCQB: EGHIF), ("Enthusiast" or the "Company"), one of the largest vertically integrated gaming media companies, is excited to announce that through its subsidiary, Enthusiast Gaming Live Inc. ("EGLive") it has partnered with Canada Computers to be a premium retail partner at Enthusiast Gaming Live Expo ("EGLX") in October 2019. 
Canada Computers is a national retailer of computers and consumer electronics.  With an increasing gaming customer base and continued demand across students, professionals and families, Canada Computers is a retail force with more than 1,000 employees and 30 store locations across Canada.  In addition to being the premium retail partner at EGLX, Canada Computers will also provide prizes, marketing and activations across its stores in Ontario and Quebec. 
Melanie Azagury, Manager, EGLX, commented, "Partnering with a successful Canadian retail company like Canada Computers is very important for EGLive as we continue to grow and evolve our events business.  As one of the largest computer and gaming retailers in Ontario, we are excited to provide our attendees with a dynamic retail booth and activation. EGLX will also benefit from in store promotion and marketing initiatives across its stores in Ontario and Quebec and its large digital reach." 
Pursuant to the agreement, Canada Computers has committed to a Gold Level sponsorship at EGLX. In addition, they will provide marketing activations in retail stores leading up to EGLX including banners, video, promotions, as well as digital marketing across its network.  During the show, Canada Computer's show activation will include social influencers, computer building workshops, an EGLX gift guide, and over 80 computers for the drop in tournaments. 
Tickets to EGLX October 18-20, 2019 will be on sale this summer. More information can be found at 
eglx.ca
. To learn more about sponsorship or exhibit space at EGLX 2019, reach out to 
sales@eglx.ca
.
Click
here to view Canada Computers'
profile.
Organizations connected to this article
Interest areas in this article