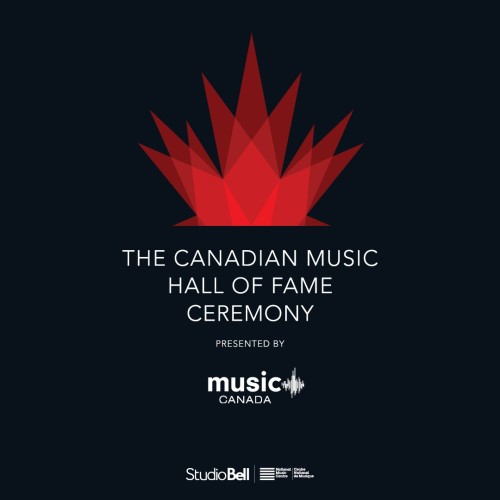 The Canadian Academy of Recording Arts and Sciences (CARAS) today announced the inaugural multiple-induction 

Canadian Music Hall of Fame Ceremony Presented by Music Canada

, taking place at Studio Bell, home of the National Music Centre in 

Calgary

 on 

October 27, 2019

.

This celebration of Canadian music will honour four new inductees into the Canadian Music Hall of Fame and a fifth inductee will be recognized during The 2020 JUNO Awards. The Canadian Music Hall of Fame inductees will be announced 

September 2019

. An hour-long special on the inductees will air ahead of broadcast.



"Canadian artists have made such a meaningful impact on music and our culture both at home and internationally, and they deserve to be recognized and celebrated," 

said 

Allan Reid

, President & CEO, CARAS/The JUNO Awards and MusiCounts. "By expanding the number of inductees in the Canadian Music Hall of Fame, we're able to honour even more iconic Canadian artists each year."

"Music 

Canada

 is proud to present the Canadian Music Hall of Fame Ceremony," 

said

 

Graham Henderson

, President & CEO, Music Canada. "Celebrating the milestone achievements of artists is one of the pillars of our organization. Our member companies - Sony, Universal, and Warner - have contributed to the success and legacy of many Canadian Music Hall of Fame inductees."

"We're proud to have built a physical home for music in 

Canada

 where the stories of 

Canada's

 diverse artists can live and thrive," 

said

 

Andrew Mosker

, President and CEO, National Music Centre

.

 "We're thrilled to welcome these latest inductees into the Halls of Fame galleries at Studio Bell, home to National Music Centre, to share their incredible contributions with music lovers from far and wide."



Calgary's

 Studio Bell will open its doors to invited guests for the event featuring red carpet arrivals, an induction ceremony, performances, the unveiling of exhibitions dedicated to each inductee and a post-event cocktail reception when the recipients will place their name plaques in the Hall of Fame. Also that evening, the MusiCounts Inspired Minds Ambassador Award (MIMAA) will be presented. This award recognizes individuals who have had an extraordinary impact on music education and on the charity MusiCounts.

Click

here to view Music Canada's

profile.
Organizations connected to this article
Interest areas in this article