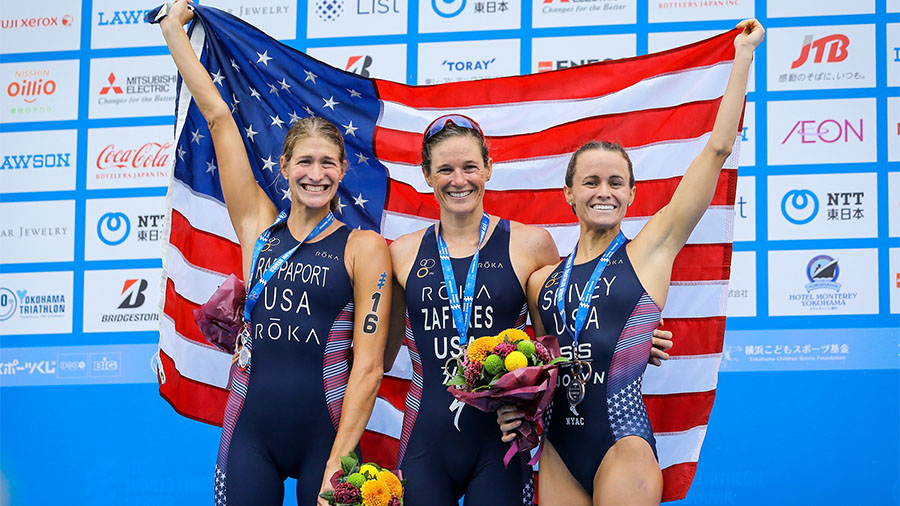 USA Triathlon announced that Base Performance will serve as the exclusive custom cycling kit for members of the 2020 U.S. Olympic and Paralympic Triathlon Teams that will compete in this summer's Tokyo Games. The new partnership also designates Base Performance as the Official Custom Cycling Apparel of USA Triathlon through March 2024. 
"USA Triathlon is proud to partner with Base Performance to outfit our U.S. Olympic and Paralympic athletes for their pre-race training and prep work in Tokyo, and to provide access to world-class custom cycling apparel for multisport athletes of all levels," said Rocky Harris, USA Triathlon CEO. "Base Performance has a history of designing apparel for some of the country's top-ranked endurance sports teams, and we look forward to collaborating on custom kits in the years ahead." 
Headquartered in Boulder, CO, Base has been in business for six years and is the cycling kit provider to over 150 clubs. 
"Base is incredibly proud to partner with USA Triathlon and its athletes," says Matt Miller, president of Base Performance. "Going into an Olympic and Paralympic year where the U.S. team is poised for multiple standout performances only make such a partnership opportunity all the more exciting." 
The company will also provide special offers to USA Triathlon Annual Members throughout the three-year partnership and will have a presence at USA Triathlon National Championships and other USA Triathlon-owned events. 
Source: https://sgbonline.com/base-performance-to-sponsor-u-s-triathlon-teams/
Organizations connected to this article
Interest areas in this article