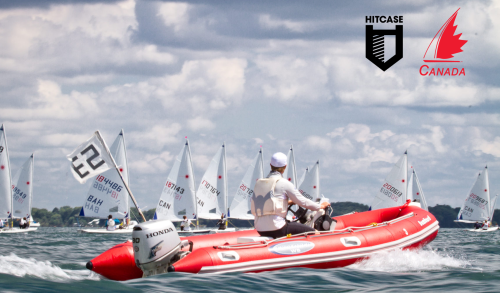 HIT Technologies Inc. (TSX VENTURE: HIT) ("HIT" or the "Company") - Following the announcement of its most successful third quarter in company history, HIT announced their official case and product sponsorship of Canada's National Sailing Team. The Hitcase Pro, Shield Link, and Splash were selected to be Sail Canada's waterproof and protective case products for the upcoming racing season. HIT Technologies Inc. designs, develops, manufactures and distributes the world's most advanced protective products for iPhone.
"We are proud to have our waterproof case series selected by Sail Canada's National Team to keep their professional athletes' devices protected while they train and race for the upcoming season," comments Brooks Bergreen, Founder and CEO of HITCASE. "It gives us tremendous pride to help these athletes, and their iPhones perform at their best."
"We are pleased to welcome HITCASE aboard," comments Sail Canada's High-Performance Director Mike Milner. "Our athletes' smartphones end up in gear bags and coach boats - HITCASE waterproof phone cases are the perfect addition to their kit."
Sail Canada is the national governing body for the sport of sailing, promoting performance and recreational sailing through collaboration with their athletes, coaches, instructors, members, partners, and their clubs & sailing schools.
HITCASE has a long-standing history supporting athletes across Canada and beyond. From mountain biking, skiing, snowboarding, motor-cross, surfing, skateboarding, baseball, NASCAR, and now sailing, HITCASE is dedicated to assisting amateur and professional athletes on their journey, living a life in pursuit of adventure and reveling in the mastery of their sport.
Click
here to view the Hitcase
profile.
Organizations connected to this article
Interest areas in this article