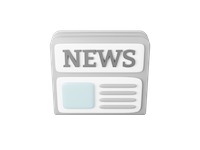 Investment fund paid €200 million to assume control of future sponsorship direction.
Spanish soccer giants Real Madrid have reportedly sold their sponsorship rights income for the next four seasons to investment firm Providence, after receiving €200 million up-front from the firm to offset costs to the redevelopment of Santiago Bernabéu stadium.
Documents released show that at meeting of Real Madrid members in September 2018, the club noted that they had appointed a 'participant manager' to control 'all the territories and sponsorship categories', according to El Confidencial. According to Palco23, that 'participant manager' is US-based Providence.
The agreement revealed at that September meeting between Providence and Real Madrid is 'linked to the growth and development of sponsorship revenues'.
According to Palco23, Providence will pay Real Madrid €200 million spread over four seasons to reach a base level of sponsorship. From there, they will assume full control of the club's future sponsorship direction, with exception to stadium naming rights, training ground naming rights and shirt sponsorship deals. Providence would then expect to receive their investment back in full, as well as ten per cent of any new income generated above this total.
However, Providence are reportedly concerned with the rate at which Real Madrid's sponsorship income is moving, having risen only 18.2 per cent in 2017/18. El Confidencial stating that Providence are 'not satisfied with the evolution of the business.'
The partnership with Providence coincided with 
Real Madrid's appointment of former Maple Leaf Sports and Entertainment (MLSE) chief commercial officer Dave Hopkinson as their head of business operations
.
According to both Palco23 and Mundo Deportivo, Providence pushed for the hiring of the Canadian to assume greater control over the club's sponsorship direction.
Several other senior figures at the club have moved on recently and been replaced, with some speculation over how much control Providence has at the club. A Real Madrid spokesman unequivocally denied this, saying "The changes have been promoted by the club's management [i.e president Florentino Pérez]."
Real Madrid had previously sold its internet images rights to Providence for around €500 million over a ten-year period in 2017, but the information coming out of Spain now shows the pair's relationship has accelerated.
Whilst the original four year deal was signed in 2018, there is also the option for a two-year extension to the partnership depending if certain economic targets are hit.
Although Providence are currently cautious, the redevelopment of the Santiago Bernabéu could be an enticing proposition to extend. The stadium is expected to be completely renovated in 2023, one year after Providence's original agreement expires, but the opportunity for future sponsorship deals to activate at the new stadium could boost the investment fund's income.
On the pitch, Los Blancos finished in a disappointing third place in La Liga and failed to retain their Champions League crown, losing to Dutch outfit Ajax.
Article by Joe Levy as posted on SportsPro.