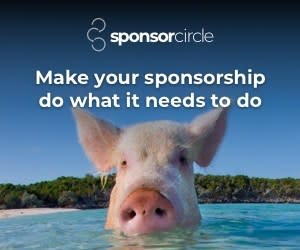 SignPost enables brands to target, group and create on-going engagement with sponsored audiences.
Sponsor Circle, a technology solutions provider for the sponsorship marketing industry, is announcing the launch of its SignPost sponsorship platform. This new platform, a first in the sponsorship industry, enables brands and events to deliver targeted sponsorship messaging and ongoing sponsorship activation to audiences.
"At Sponsor Circle, our mission is to help sponsors and those seeking sponsorship develop better ways to find, manage and measure their sponsorships. We are thrilled to deliver on that promise by bringing this new audience-focused platform to our current and prospective clients so that they can create more impactful sponsor engagement", said 
Mary Beth Kyer
, Principal at Sponsor Circle. "One of the biggest challenges for brands is finding interactions with existing & potential customers in ways that are timely and are aligned to their individual needs. Sponsor Circle's Insignia platform creates such a tailored sponsorship experience."
The SignPost sponsorship platform sets out to provide marketers and events with sponsorship impact that effectively reaches the consumers they want. This includes:
Geo-targeting their sponsored properties
Defining and finding the audiences they want at events they are sponsoring
Finding like modeled audiences located elsewhere
Providing the ability to communicate with those audiences across all their devices through embedded sponsorship placement - maximizing sponsorship investment
Being able to continue to interact with those audiences post-event
"Events are currently able to control sponsor recognition on their stages, across their signage and via onsite activation, the SignPost platform allows them to now provide sponsoring partners with recognition and engagement opportunities across all of their audience's devices too", said 
Brad McCabe
, Managing Partner at Sponsor Circle.  "The platform provides sponsors the ability to reinforce existing activations, build new activations and delineate the audience by specific demographics and messaging."
Sponsor Circle is excited to be showcasing this new platform at the SponsorshipX conference in 
Toronto
May 22-24, 2019
.
For more information on the SignPost sponsorship platform visit: 
www.sponsorcircle.com/signpost
.