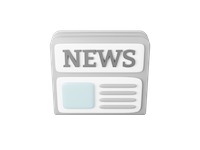 Basketball league reportedly launches three-year trial of partnership programme.
The National Basketball Association (NBA) will now allow clubs to sell international sponsorship rights from next season, according to the Sports Business Journal (SBJ).
An agreement was apparently reached between team owners at the recent board of governors meeting, approving a three year test of the International Marketing Program that could permanently end the league's control of all international sponsorship deals.
NBA teams will reportedly now be able to sell global marketing rights to two current or new sponsors outside the US and Canada. This includes for use at retail locations and on sponsors' own digital and social media platforms.
However, under the new plans sponsors can only use non-game content, such as behind the scenes features, according to the SBJ, with highlights prohibited from inclusion in the trial partnerships.
Though each team is limited to selling new rights to two sponsors, the amount of interest is expected to be high given the NBA's global brand reach. Domestically, the policy limiting teams to a 75-mile marketing territory will remain in place, according to the report.
Amy Brooks, NBA president of team marketing and chief innovation officer, has denied the decision allowing clubs to have control of global sponsorship was taken purely to offer more revenue opportunities.
Instead, she said the programme would allow teams to "take advantage of the global reach of team partners and to create more targeted non-game content."
Article by Ed Dixon as posted on SportsPro.