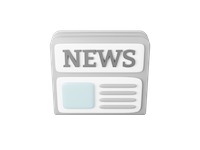 Monster and Bridgestone also benefit from Woods' Augusta victory.
Tiger Woods' comeback Masters victory delivered US$22.5 million in exposure to apparel sponsors Nike, according to sponsorship analytics firm Apex Marketing Group.
As Woods made his final round charge towards the title he is estimated to have generated more than US$23.6 million in total for his sponsors, with millions tuning in to watch coverage as the 43-year-old secured his fifth green jacket.
The American sportswear brand were one of the only sponsors to stick with Woods during his prolonged period of career turbulence but it appears that decision has paid dividends. A number of heyday partners such as AT&T, Gillette and Tag Heuer left Woods as he suffered image issues related to his marriage infidelity, substance abuse and injury.
However, that has opened the door to new partners such as Monster Energy - Woods' golf bag sponsor – which saw US$960,000 in exposure during his final round at Augusta, whilst his golf ball manufacturer Bridgestone netted US$134,000 in sponsor value.
Woods also has partnerships in place with club sponsor TaylorMade, Japanese pharmaceutical company Kowa and Indian motorcycle brand, Hero.
This title marks Woods' first major victory in over a decade and only his second PGA Tour victory in the last five years.
With a fifth green jacket in his collection, Woods now sits on 15 major titles, just three behind Jack Nicklaus' record of 18.
Article by Joe Levy as posted on SportsPro.
Organizations connected to this article
Interest areas in this article