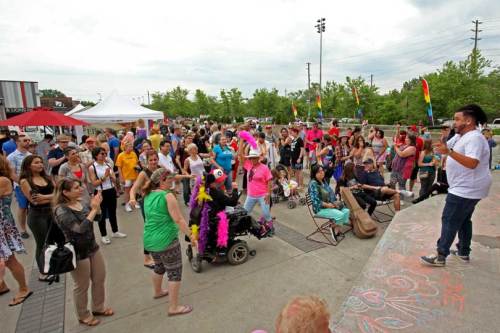 York Pride is proud to be a family friendly Pride festival for all ages.

Pride on Riverwalk is the ultimate day of enjoyment, featuring a dazzling array of local and international entertainment on the main stage.  Enjoy a tasty beer in the Grizzly Gardens or mow down on some delicious food from our favourite food vendors.

Don't forget we have fun for the little ones too. Crafts, face-painting and Reptilia Zoo! Got a child that won't sit still? Bring em to the Kids Zone, it's a thrill!

Calling all radical teens! Will you be seen challenging yourself in our interactive scene?

But before you leave, stop and shop the popup shops offering crafty and exclusive items to take home, leaving you with something to cherish, just like the memories you'll take home that day!

YOUR FUN AWAITS!



Organizations connected to this article
Interest areas in this article