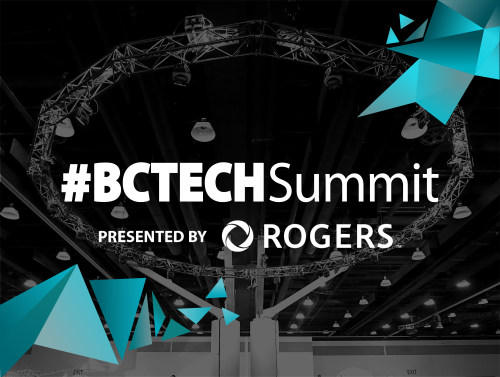 Canada's largest wireless provider to highlight 5G technology at Western Canada's largest innovation conference
Innovate BC and the Government of British Columbia are excited to announce Rogers Communications as the title sponsor for the 2019 #BCTECHSummit. The #BCTECHSummit showcases British Columbia's vibrant technology industry, builds cross-sector opportunities for businesses, and explores the latest ideas and innovations fueling our economy. 
"We are extremely excited to partner with Rogers Communications for the upcoming #BCTECHSummit," said Innovate BC's VP of Operations, Tomica Divic. "This year's event is all about exploring how emerging technologies will help us solve the most pressing challenges facing B.C. and the world today. 5G will unlock unprecedented possibilities and Rogers commitment to improving the lives of Canadians through transformative tech and innovation makes them an ideal partner." 
Rogers will provide one of six keynote speakers at this year's event, joining an impressive speaker lineup that includes thought leaders from Walt Disney, LinkedIn, General Electric, IBM, Fujitsu, and Microsoft, who have signed on as Titanium Sponsor for the event. The speakers will deep dive into key topics like artificial intelligence, block chain, and cybersecurity that are reshaping today's technology landscape. 
"We are very proud to sponsor this premier innovation and technology event," said Rick Sellers, President of BC, Rogers Communications. We are on the cusp of a massive technological transformation that will change the way we live and work, so it's a critical time to get thought leaders together to discuss and plan how Canada can bring the best that 5G has to offer." 
Rogers is currently working on a multi-year program to bring 5G to Canadians. In 2018, the company announced plans to launch a national 
LTE-M network
 to enable the next era of IoT solutions in Canada, as well as a 
5G research partnership with University of British Columbia
, and a 
national infrastructure agreement with Ericsson
. Rogers continues to upgrade its 4.5G network with the latest 5G-ready technology to be ready for 5G commercial deployment. 
Last year the company invested over $4 million in local community initiatives in British Columbia and employed over 1,600 people in the province. Rogers continues to enhance its wireless network for customers in B.C., most recently in 
Witset First Nation
 and along Highway 16,  
Vancouver Island
, 
Qualicum Beach
,  
Kelowna
,  
Burnaby
, 
Maple Ridge, Vancouver
, and across the 
SkyTrain
. 
"This year's #BCTECHSummit will highlight the remarkable work happening in B.C.'s growing tech sector and around the world," said Bruce Ralston, Minister of Jobs, Trade and Technology. "We are proud to partner with Rogers Communications at the #BCTECHSummit to showcase emerging technology from leading companies, entrepreneurs and researchers that are helping spur prosperity in every region and sector of our economy." 
The #BCTECHSummit will take place from March 11 – 13, 2019 in Vancouver, British Columbia. To purchase tickets, or for more information about the event, visit bctechsummit.ca
Organizations connected to this article
Interest areas in this article