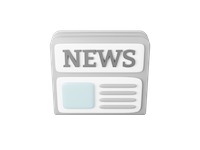 #CorbySafeRides partnership has provided 1.1 million free, safe rides to Torontonians since 2013

New Year's Eve revellers in 
Toronto
 are once again being offered a free ride home this year with #CorbySafeRides.
For the sixth year in a row, Corby Spirit and Wine is collaborating with the TTC to provide free, safe rides for all Torontonians as they ring in the New Year. Rides on all buses, streetcars and subways will be free of charge from 
7 p.m.
on 
December 31
st
, 2018, until 
7 a.m.
 on 
January 1
st
, 2019.
"New Year's Eve is one of the most exciting nights of the year," says 
Patrick O'Driscoll
, President and CEO of Corby Spirit and Wine. "And while we encourage people to enjoy themselves, we also have a responsibility to encourage and remind Canadians not to drink and drive on New Year's Eve or indeed on any other night of the year."
To date, Corby has provided more than 1.1 million free rides to people celebrating New Year's Eve in 
Toronto
 as part of its annual #CorbySafeRides campaign and has just extended its partnership with the TTC for three more years until 2021.
"We are thrilled that Corby Spirit and Wine has chosen to extend its partnership with the TTC," says 
Rick Leary
, CEO of the Toronto Transit Commission. "Providing people with a safe way to get home on one of the most celebrated nights of the year is something that we are proud to be a part of."
This year, Corby Spirit and Wine has also partnered with arrive alive DRIVE SOBER® to promote the importance of planning ahead for a safe ride home if you'll be raising a glass this holiday season. arrive alive DRIVE SOBER® provides leadership and programs to eliminate impaired driving and enables people and communities to share resources and information that will prevent injuries and save lives by collaborating with key stakeholders and community partners. From 
December 1
st
 to 31
st
, 2018, Corby will donate 
$1
 for every use of the hashtag #CorbySafeRides on Instagram or Twitter, up to 
$10,000
.
"Corby's generous donation as part of this year's #CorbySafeRides campaign will help arrive alive DRIVE SOBER® educate even more Torontonians about the importance of safe and responsible consumption," says 
Pete Wytka
 of arrive alive DRIVE SOBER®. "This initiative will help us to continue our mission of developing and sharing resources and information with consumers regarding safe and responsible choices."
For more information about #CorbySafeRides, and to enter for a chance to win a year of free TTC transportation, visit: 
www.CorbySafeRides.ca
New Year's Eve TTC Service Information:
Late-evening service will continue until 4 a.m. on all routes currently operating Monday through Friday evening service. The last subway trains and bus routes are as follows:
Line 1: last trains leave Union Station at 3:30 a.m. for Finch Station and 

3:34 a.m.

 for Vaughan Metropolitan Station. The last northbound train on Line 1 will connect at Bloor-Yonge Station with the last eastbound and westbound trains on Line 2, and at Sheppard-Yonge Station with the last eastbound train on Line 4.
Line 2: last trains leave Bloor-Yonge at 3:37 a.m.
Line 3: last trains leave Kennedy Station at 4:

05 a.m.

Line 4: last trains leave Sheppard-Yonge Station at 3:58 a.m.
Blue Night Network (overnight bus service) will operate until 8 a.m. when subway service resumes
Organizations connected to this article
Interest areas in this article