Third Annual 'Sleep Day' Returns to Help Provide a Good Night's Sleep to Children in Developing Countries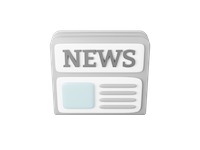 Canadian charity, Sleeping Children Around the World, along with signature sponsor, Choice Hotels Canada, calls for Canadians to sport their PJ's on Friday, November 23
rd
Sleeping Children Around the World (SCAW)
, a 100% charity, is asking Canadians to help raise awareness and funds by participating in the third annual Sleep Day on Friday, November 23
rd
. With a small donation, wear your pyjamas to work or school and share your photos on social media using #SleepDay, with all proceeds going directly to the purchase of bedkits for upcoming distributions in developing countries. Sleep Day is generously supported by signature sponsor, Choice Hotels Canada, and with sponsorship from Sleep Country Canada.
Sleep Day is a national call to action in support of the charity started by Murray and Margaret Dryden, founded 48 years ago. In the past two years, Sleep Day participants have collectively donated 1,296 bedkits that have provided hope and joy to children living in poverty. A global community of partners and volunteers, SCAW has transformed the lives of over 1.5 million children in developing countries through bedkit distributions.
SCAW encourages workplaces and schools to participate on November 23
rd
 with employees, faculty and students donning their pyjamas all day for a small donation and post photos and updates on their social media outlets using #SleepDay. Employees can donate a minimum of $5 each and $2 for every participating student. Engaging employees, school faculty and students by creating a fun Sleep Day event such as a potluck, best PJ contest or pancake breakfast is highly encouraged. For more information on how to engage your workplace or school, and 
educational resources
, visit, 
www.sleepday.ca
.
"At Sleeping Children Around the World, our goal is to bring hope and joy to every child and provide them with a comfortable night's sleep," said Maurice Kowanetz, Chair of Sleeping Children Around the World. "We are excited for our third annual Sleep Day event to raise awareness of our mission that children not only deserve good quality sleep, but that sleep is vital to a child's development and health."
SCAW is pleased to announce Choice Hotels Canada as the signature sponsor for Sleep Day. "For the past 25 years we have been in the business of providing our guests with a good night's sleep which is why it was easy for us to get behind Sleeping Children Around the World's mission of giving every child the gift of sleep," said Brian Leon, Managing Director, Choice Hotels Canada. "Sleep Day gives us an opportunity to engage our hotels in a fun way while raising funds and creating awareness for a great organization doing such important work. As part of our 25th anniversary celebrations, this year Choice Canada will be matching up to 25 bedkit donations per week made through our social media channels throughout the month of November, we believe together we can make a difference in a child's life."
"We are extremely proud to continue our support of Sleep Day," said Christine Magee Co-Founder, Sleep Country Canada. "We truly admire the work Sleeping Children Around the World is involved in, including providing bedkits to children in need to help them achieve a better night's sleep."
Every Sleep Day donation helps support Sleeping Children Around the World develop much needed bedkits for children in developing countries. Just $35 is needed to create a bedkit which consists of a mat or mattress, a mosquito net to combat the threat of malaria and other vector-borne diseases, schoolbag and school supplies, clothing and footwear. Whether you're a big company, a small community organization, or a local school, every pair of pajamas worn on Sleep Day helps a child in need receive a better night's sleep. With sleep, the promise of a better tomorrow is realized.
Organizations connected to this article