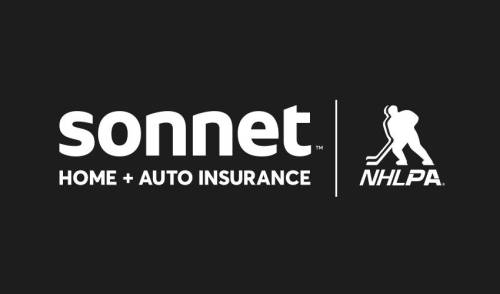 Sonnet
, Canada's first fully online home and auto insurance, has partnered with the National Hockey League Players' Association (NHLPA) to feature members of the NHLPA in a campaign that highlights the evolution of the game and its all-stars.
The entertaining campaign pairs young players with alumni to show how the sport and the athletes have changed over the years, from warm-up moves to tape reviews. Just as Sonnet has evolved the insurance experience for Canadians, this integration with key players will show fans how their favourite game has evolved through 
entertaining commercials
, social media content, and more.
The 
first installment 
of the campaign is a series of TV commercials that feature NHLPA members Jonathan Drouin, Johnny Gaudreau and William Nylander in a way fans of the game haven't seen them before – taking on the legends of the game. The first of the commercials will launch on October 3, and each of the 30-second commercials will be showcased on TV and social media, rolling out throughout the course of the 2018-19 season.
"At Sonnet, we're so pleased to start this hockey season in partnership with the NHLPA," said Roger Dunbar, SVP, Sonnet Insurance. "Hockey has an important place in the hearts and minds of Canadians, and this partnership allows us to connect fans with their favourite players across the country in a fun, engaging way."
"We are excited to continue our partnership with Sonnet and work together on innovative content that is built around, and features, the players", said Sandra Monteiro, Chief of Global Business Strategies. "Our strong relationship with Sonnet allows us to showcase the players away from the ice and gives fans to chance to connect with both the players and this great brand. "
The partnership continues Sonnet's focus on connecting fans with their favourite players following the development of digital content and experiential opportunities in the 2017-18 season.
Organizations connected to this article
Interest areas in this article