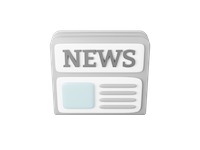 Organizations have made huge strides in supporting LGBTQ2+ employees over the past decade.
According to 
Glassdoor
, "companies that embrace LGBTQ2+ policies outperform their competitors." It's true, diversity helps innovation, attracts top talent, and employees can perform better "when they can be themselves at work."
Case in point – TD's manager of LGBTQ2+ business development, Grant Minish has been working for the corporation for 29 years and in that time he has seen an "evolution in the culture of the workplace."
"Today, employees can feel more respected and comfortable bringing their 'whole selves' to work each day. This is extraordinary and such an important cultural shift that I believe should be rolled out in all workplaces and in all industries," says Minish.
In 2004, Minish came out publicly at work when he was identified to lead the company's new lesbian, gay, bisexual and transgender (LGBT) initiative.
"This was a scary time for me, as I hadn't really brought my authentic self to work – only part of it. I was asked to start an employee resource group with a mandate to support LGBTQ2+ employees and promote TD as the 'bank of choice' for the LGBTQ2+ community," he says.
"At the time, I was unsure how this would be perceived by fellow employees and customers, but I knew with the support of the senior executives it was important to take a stand, solidify our values and serve as a role model for other LGBT employees," adds Minish.
Since then, he's had the privilege of creating a supportive workplace for employees who are struggling with these issues and "who've benefited from a support network as they move forward in their careers." Minish notes how the process of bringing about change has taken "time, effort and the support of all levels of the organization, from the bottom up and top down."
Dedicated to the sponsorship of Pride events, TD now supports over 80 Pride parades and festivals across North America, including the Vancouver Pride Parade and Festival. It also supports more than 160 LGBTQ2+ community organizations.
There are more than 3,000 employees in TD's LGBTQ2+ Pride Network across Canada, with over 300 in Vancouver. Within the organization, there are 21 employee resource groups to help LGBTQ2+ employees develop personally and professionally.
"To that end, I am proud to be walking in this weekend's Pride Parade with approximately 200 of my TD colleagues, and I truly know that we are leading by example. I am proud to work at a company where diversity is part of its culture, and I'm proud to be one of many employees working every day to foster an inclusive environment," says Minish.
TD has launched a new Global Corporate Citizenship platform called the Ready Commitment which is targeting $1 billion towards community giving by 2030. The organization is also highly involved by supporting important organizations including BC-based Out in Schools, the LOUD Scholarship Foundation, QMUNITY, Lezervations, as well as the Vancouver Pride Society.
Article as posted on Daily Hive.