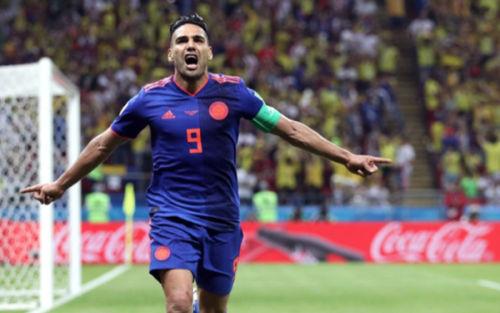 Total sponsorship spending in North America is estimated this year to be up 41% since a 2010 study by the Association of National Advertisers.

Progress in measuring and assessing sponsorship's business impact has been marginal, according to a new study.

The report, "Improving Sponsorship Accountability Metrics," was conducted by the ANA and MASB (Marketing Accountability Standards Board) to provide greater insight and guidance into sponsorship measurement.

Sponsorships in 2018 totaled $24.2 billion, per ESP Properties. They are also up 22% since a 2013 ANA study. However, the study revealed that only 37% of respondents reported having a standardized process for measuring their return on sponsorship.

"Despite the continued growth of sponsorship investment and the repeated sentiment from marketers that there is a need for improved measurement and assessment, there has been little progress toward this goal," said ANA CEO Bob Liodice in a release. "It's time for the industry to substantially upgrade sponsorship accountability, and this report is a material step in the right direction."

The ANA study is timely in light of the big bucks being spent by sponsors of the FIFA World Cup. Sports sponsorship dollars typically are tied to the amount of screen time and views of an event. International social media analytics firm Talkwalker utilizes social analytics and visual analytics to measure World Cup sponsorship in a new way: engagement per dollar.

By measuring engagement per dollar, including engagement on images that include a brand logo, brands have a more complete idea of how they are being perceived on social media. An astounding $2,513,890 is spent on World Cup Sponsorships every day. But the return is significant: 3.4 billion fans tune in to watch at some point during the tournament and 913,691 fans engage with World Cup sponsors every day.

On average, sponsors gain 0.36 engagements for every dollar spent. English sportswear and football equipment supplier Umbro is dominating the competition so far, with 4.7 engagements per dollar. Among the U.S. brands involved in World Cup sponsorship, Adidas is this year's biggest sponsor, spending approximately $311 million per year or $850,000 per day. Nike has 10 teams in the World Cup this year, spending approximately $195 million per year or $530,000 per day.  

The ANA study also found that among respondents with a defined measurement process, 57% have a sponsorship measurement budget. Of those, most spend 5% or less on sponsorship measurement as a percentage of sponsorship rights (i.e., the cost of the sponsorship itself, not including activation costs).

The need for validated results for sponsorship initiatives has increased in importance for 78% of respondents, indicating that marketers are always under significant pressure to validate results.

Only 40% of respondents write expectations about sponsorship measurement into contracts with properties, a finding that is interpreted as a missed opportunity by client-side marketers.

"The survey points out the continuing, unmet need for more sophisticated sponsorship measurement and valuation practices," said MASB President and CEO Tony Pace in a release. "Developing and disseminating such practices is the next step for the MASB's Sponsorship Accountability Metrics Project team."

The report determined that brand preference should be a key sponsorship metric because it plays a pivotal role in financial outcomes and has the highest correlation to sales and share, even more than metrics such as awareness, brand loyalty, purchase intent, advocacy, and brand relevance. 

According to the MASB, brand preference indicates the strength of a brand in the hearts and minds of consumers and represents which brands are preferred under assumptions of equality in price and availability.

Going forward, the report recommended that marketers begin challenging the measurement community to assist with additional perspective and prioritize brand preference attribution for sponsorship, in addition to developing guidelines, benchmarks, and best practices.

Article by Tanya Gazdik as posted on MediaPost.