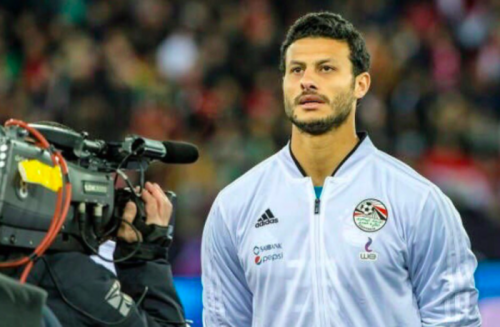 Egypt's goalkeeper at the 2018 FIFA World Cup,
 Mohamed El Shenawy, 
is making headlines for something other than his skilled performance during his team's game against Uruguay last Friday.
After the match, the 29-year-old was announced the best player of the game and handed the 
Man of the Match Award
.
However, El Shenawy 
refused to accept
 it because it's sponsored by alcohol giant Budweiser, an official World Cup sponsor. 
The reason behind the goalkeeper's rejection of the award is that he felt it would go against his beliefs as a Muslim, as his faith prohibits the consumption of alcohol.
The Egyptian football team member is the first Muslim to receive the award at this year's World Cup in Russia.
After he rejected it, El Shenawy was not featured on the company's official 
Twitter account
, which usually posts every game's award winners.
Article by Mariam Nabbout as posted on Step Feed