First #movethedial Global Summit Aims to Rally Business Leaders to Inspire and Advance Women in Technology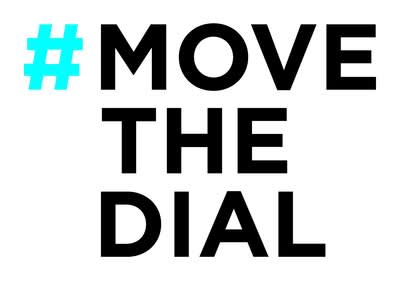 TD Bank Group extends its support as the event's title sponsor

#movethedial
, a movement dedicated to advancing the participation and leadership of women in technology, is hosting the first annual #movethedial Global Summit in 
Toronto
 on 
November 7, 2018
. With generous support from 
TD
 Bank Group (TD) as the title sponsor, the event aims to inspire powerful action to advance women to leadership roles in the global technology community and encourage young girls to pursue careers in STEM.
"To achieve our vision, we need to move the dial on gender in the tech market at a much faster pace, and encourage businesses and individuals to take immediate action to advance women in STEM. The #movethedial Global Summit will bring together corporate leaders and youth, inspiring and empowering them to unlock this country's potential as the most inclusive technology ecosystem in the world," said 
Jodi Kovitz
, founder and CEO of #movethedial. "This is both a moral and economic imperative, and more important than ever since machines are now learning from the minds that are designing them. As the first event of its kind taking place in 
Canada
, it provides a tremendous opportunity for leaders to unite with a singular focus on advancing women in tech, today and in the future, and model our country's strength of diversity and set a strong example for the rest of the world."
Held at 
Toronto's
Koerner Hall

 at the TELUS Centre for Performance and Learning
, the summit will bring together 600 decision makers from corporate 
Canada
 and the brightest minds in the country's tech ecosystem, alongside 300 emerging talent and youth across all genders, aged 14-24, from underserved markets – enabling attendees to learn, connect, and grow together.   
"TD is proud to support this important and timely event," said 
Rizwan Khalfan
, Executive Vice President and Chief Digital and Payments Officer, TD. "Having a diverse and inclusive work environment is essential to our future success. Our ability to meet the needs of our customers means ensuring that we have a wide range of perspectives that allow us to approach innovation in ways that are meaningful for all of our customers. Women are already playing a leading role in defining and developing our customer experiences and we are dedicated to cultivating a culture that enables them to thrive."
The morning sessions will gather senior executives and emerging leaders focused on technology and driving innovation. They will share concrete strategies, tools, and best practices to attract, support, and retain women in tech and other areas of diversity and inclusion. The afternoon sessions will feature stories from female leaders (and those of other genders that support them) with the goal of encouraging all in attendance to "be what they can see." Summit organizers have partnered with 
TKS
, 
Toronto's
 leading high-school innovation program, and 
Plan International Canada
to ensure an effective and engaging youth experience.
"At our core, both Plan International Canada and #movethedial are working toward the same thing: a world where everyone has the right to realize their fullest potential," said 
Caroline Riseboro
, President and CEO of Plan International Canada. "When we are able to engage girls and young women in emerging economic sectors like STEM, there are fewer entrenched gender norms. This new economy presents an opportunity to level the playing field and drive leadership opportunities for women, both locally and globally. Incorporating a youth component in the #movethedial Global Summit is a great example of how together we can make a difference."
Speakers at the #movethedial Global Summit -- including top executives, and tech founders and funders from around the world -- will be announced in the coming weeks. To sign up to receive information on summit registration, speakers, agenda, and more, please visit 
www.movethedial.com
. Inclusivity and a welcoming and safe environment are required for fruitful discussion and are top priorities for the #movethedial summit organizers and its "Project Belong" initiative to co-design an inclusive, safe, and accessible gathering where every person belongs, alongside tech community leaders.
To date, the growth and power of #movethedial to connect people through storytelling has led to an estimated 6,000 people joining the movement across 
Canada
 and in 
the United States
, including more than 60 champions and advisors who are leading the way in the technology industry.
In addition to support from founding partner and title summit sponsor 
TD
, #movethedial has received generous support from additional founding partners including 
Ceridian
, 
CIBC
, 
Osler Hoskin

 & Harcourt LLP,
PwC
, 
TWG
, and 
Wealthsimple
.