Vanilla® Prepaid to Support Athletic Dreams of World-Class Canadian Athletes Through New Partnership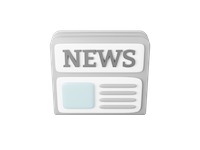 Running, swimming and triathlon talents will be sponsored for two years  
Kick-off will take place during the 
Caledon
 18
th
 Annual Kids of Steel Triathlon
Vanilla
®
 Prepaid, the perfect gift for any occasion, has announced the sponsorship of eight Canadian high-performance athletes through a partnership with 
C3
, the Canadian Cross-Training Club. The non-profit organization, located in 
Caledon, ON
, provides opportunities for individuals of all athletic abilities to achieve improved health and personal fitness objectives.
Vanilla Prepaid will provide 
C$40,000
 over the two-year agreement, which will help support the athletes' costs for rigorous training, equipment, therapy and travel to competitions taking them one step closer to realizing their athletic career ambitions. During this time, the athletes will use Vanilla Visa* Prepaid Card to help pay for their training expenses.
"Excellence in sport takes many years to be built and proper support for it to become strong and world-class," said 
Barrie Shepley
, coach and founder of C3. "Having spent 35 years helping young prospective Olympians, I know that the biggest hurdles have consistently been lack of funding for athletes who are in their development years," the founder of the Kids of Steel annual triathlon continued, "the seeds that are being planted in our 2018 workouts will undoubtedly generate amazing athletes in the years to come, and Vanilla Prepaid is a major reason why."
The highly-motivated Vanilla Prepaid sponsored athletes are:
Kira Gupta-Baltzar

, 16, triathlete and swimmer

Tristen Jones

, 17, triathlete and runner

Haley Sturrock

, 17, triathlete and swimmer

Cassandra Dalbec

, 18, runner

Nicholas Lambert

, 17, runner

Kristen Marchant

, 25, triathlete

Bob Knuckey

, 70, triathlete
The kickoff of the partnership will take place during the 
18

th

 Annual 

Caledon

 C3 Kinetico Kids of Steel & Adult Pool Triathlon
, on 
May 27
th
 in 
Caledon
. Over the years, nearly 15,000 boys and girls of all ages have participated, along with their parents, making this event a big family day.
"Vanilla Prepaid empowers several initiatives in 
Canada
 with the intent to foster community engagement, teamwork and innovation. The C3 partnership offers InComm the opportunity to be a small part of the amazing journey of developing young athletes, humbling our company while staying true to our values," said 
Felipe Papaleo
, General Manager of InComm Canada.