Saugeen Memorial Hospital Foundation Announces EMC Power Canada Tyke Trike and Skills Circuit Children's Rides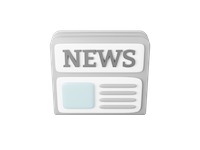 As the Gran Fondo Lake Huron event approaches in August, the kids are not being forgotten.
EMC Power Canada has donated $1,000 as sponsor of the Tyke Trike and Skills Circuit Children's Rides which will take place at the Southampton Coliseum.
Executive Director of the Saugeen Memorial Hospital Foundation, Sally Kidson says the Tyke Trike event will happen inside the Coliseum for youngsters five and under.
They will have a little circuit that they will go around starting at 8:30am on August 19th.
Outside the Coliseum, there will be a skills circuit for those bicylists that are 6 to 9 years of age, beginning at 9:30am.
All participants in both events will receive a "goody bag" and a special medal for taking part.
Kidson says she's pleased EMC Power Canada is taking on this initiative, because the company has a focus on safety and community involvement.  
EMC offers services in the region which include, among other things, manufacturing, installation, inspection, auditing and maintenance for power generation and distribution in nuclear and non-nuclear applications.
Senior Manager of Quality Assurance for EMC, Alexanne Pizycki, says they wanted to join Gran Fondo to take part but wanted to do more.
That's how the children's events came about.
Kidson says so far, the Gran Fondo has well over 235 registrations and it appears to be picking up.
She says they've raised almost $35,000 from registrations and fundraising but that does not include the money donated by community groups for sponsorship of the routes.
Money will go to help purchase equipment for the Southampton and Owen Sound Hospitals.
The Gran Fondo Lake Huron will happen on Sunday, August 19th.
It's a family-friendly bike outing where you get to choose your length of ride.
More information and to register, go to granfondolakehuron.ca