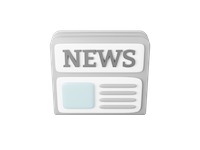 Today at a gathering of more than 80 Chiefs, Councillors and representatives from First Nations communities, Hydro One announced its sponsorship of the 47
th
 Little Native Hockey League tournament.
"Building on our long-standing relationship with the Little Native Hockey League, Hydro One is proud to be this year's Presenting Arena Sponsor," said 
Derek Chum
, Vice President, Indigenous Relations at Hydro One. "Through the transformational power of sport, these young athletes are developing leadership and teamwork skills that will serve them well for the rest of their lives."
The tournament will take place in 
Mississauga
 from 
March 11
 – 15 and welcomes more than 3,500 competitors from First Nations communities throughout 
Ontario
. This year's event will be the largest in the organization's history.
"As part of our larger commitment to supporting the Indigenous communities that we serve, Hydro One recognizes the role of sport in developing tomorrow's leaders and building strong communities," said Chum while speaking at Hydro One's second annual First Nations Engagement Session. "Everyone at Hydro One will be cheering these young athletes on as they battle for the championship."
Hydro One serves 88 First Nations communities in 
Ontario
, including providing power to 15 remote First Nations communities across 
Northern Ontario
. Today's announcement took place during the second annual engagement session hosted by Hydro One with the leaders from these communities to discuss key priorities of the shared relationships.  
"We are proud to support Moose Cree as they host another world-class tournament which will inspire our youth in their pursuit of excellence," said 
Debbie Debassige
, Board President, Little Native Hockey League. "This tournament could not be the success it will be without the support of our valued sponsors, such as Hydro One."
The first Little Native Hockey League took place on Manitoulin Island in 1971 with 17 teams. It has since grown to a tournament hosting 170 teams and has an expected attendance of more than 6,000. First Nation communities take turns hosting the event and cities in 
Ontario
 bid to have the competition take place in their arenas. This year the Moose Cree First Nation is the host community and the tournament is taking place in in four different arenas in 
Mississauga
.