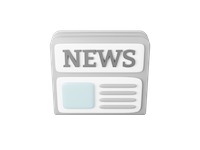 Major League Baseball (MLB) has announced beverage brand Snapple as its first-ever official tea and juice drink partner.
The Dr Pepper Snapple Group-owned brand will have marketing and activation rights relating to many of the league's marquee events and activities, including its All-Star Week, postseason and the World Series, for the next two seasons.
Snapple plans to roll out baseball-themed, limited-edition products and merchandise to promote the partnership, while it will also have the opportunity to run point-of-sale activations and consumer sweepstakes.
Financial terms of the deal, which sees Snapple become the first brand to take MLB's new official tea and juice sponsorship category, have not been disclosed.
"Snapple is a brand that, like baseball, evokes feelings of summertime and all the enjoyment that comes with that special time of the year," said Noah Garden, MLB's executive vice president of commerce.
"We continually seek out new ways of connecting with our great fans and teaming up with the creative team at Snapple is allowing us to try some unique ideas in the retail space. They are already proving to be good partners and 2018 should be a fun season with them."
As well as Snapple, MLB also has partnerships with beverage giants 
Coca-Cola
and 
PepsiCo
, whose Coke and Gatorade brands serve as the official soft drink and official isotonic drink of the league respectively.
Article by Michael Long as posted on SportsPro