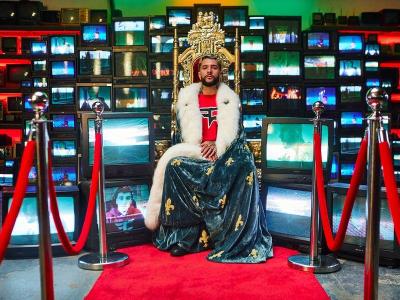 DraftKings will become the official sponsor for FaZe's Counter-Strike team
DraftKings is taking another step into the world of esports.
The betting and fantasy sports platform will become the official sports betting, igaming, daily fantasy, and free-to-play partner of esports organization FaZe Clan. DrafKings will also become the official sponsor of FaZe Clan's Counter-Strike esports team.
"The strong crossover between DraftKings customers and FaZe's tens of millions of viewers and followers made this a natural alliance," Matt Kalish, co-founder and president of DraftKings, North America, said in a statement announcing the partnership. "We hope to create excitement, competition, and community around sports and video games for adult audiences everywhere we operate." 
The partnership comes a few weeks after FaZe Clan announced it will 
go public via a SPAC in 2022
. DraftKings went public with a SPAC in April 2020. FaZe benefited from the boom in popularity gaming has experienced in the wake of the pandemic. The company claims to have 350 million followers across all of its social channels and includes celebrity members like NBA player Ben Simmons, Arizona Cardinals quarterback Kyler Murray, and Twitch streamer Nickmercs. FaZe has also announced partnerships this year with brands like 
McDonald's
 and 
DC Comics
. 
DraftKings pivoted to esports last year when major sports leagues like the NBA, MLB, and NHL started postponing their seasons due to the uncertainty around the pandemic. Esports filled the void for many sport-starved consumers. DraftKings increased its esports offerings, and now has daily esports fantasy contests for games including Call of Duty, Counter-Strike: Global Offensive, Dota 2, League of Legends, Rocket League, and Valorant. On average, 1.3 million monthly unique paying customers engaged with the platform during each month of the third quarter, according to the company. 
As part of the deal, DraftKings will have access to FaZe players and be part of the esports organizaion's content, including custom content, livestream and tournament events, and a new original series and a podcast. As the Counter Strike team sponsor, DrafKings will have logo placement on team jerseys as well as placements on team and player social media channels.
It remains to be seen how this partnership could materialize around the Super Bowl, where 
DraftKings will once again air a national commercial
. 
"We are committed to delivering content we know our fans are passionate about," Lee Trink, FaZe Clan's CEO, said in a statement. "The DraftKings deal is a natural move for FaZe Clan as our members and fans are avid followers of traditional sports, and this gives us the opportunity to further propel our talent and brand into the mainstream. Both brands also share an important vision of being at the forefront of internet culture and we believe this partnership marks an important cultural crossover moment for the future of sports and entertainment."
FaZe Clan will also work with DraftKings to develop educational content that raises awareness for responsible gaming. 
Source: https://adage.com/article/digital-marketing-ad-tech-news/draftkings-bets-faze-clan-latest-esports-move/2380476
Organizations connected to this article
Interest areas in this article