Spain Lifts Travel Measures for Mobile World Congress Participants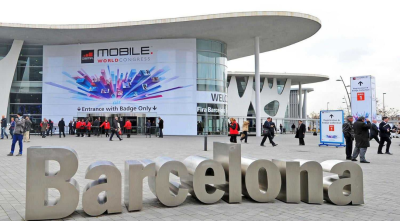 The Global System for Mobile Communications (GSMA) has reached an agreement with the Spanish authorities to lift the entry restrictions imposed on all persons entering from a country outside the European Union, attending the Mobile World Congress (MWC) Barcelona 2021.
The MWC Barcelona 2021 event is scheduled to take place from June 28 to July 1 through a physical and virtual format, 
SchengenVisaInfo.com
 reports.
In a press release, the Industry Association explained that the Spanish Ministry of Interior has decided to allow presenters, participants, sponsors, and partners to enter the country for the purpose of attending the event.
Additionally, it was pointed out that the current entry ban against all travellers outside of the EU region was abolished for certain groups of people, including here highly skilled workers as well as the MWC Barcelona participants.
The GSMA clarified that the event's registration process had been adjusted to meet all the new arrangements and conditions set by the authorities. Consequently, participants from any country outside the EU and Schengen Zone are required to register by using the online form, which allows their information to be shared with the authorities.
However, if a person is entering Spain from a country placed on the high-risk COVID-19 list, which includes Brazil, South Africa, Union of Comoros, Botswana, Kenya, Ghana, Mozambique, Zambia, Tanzania, Peru, Zimbabwe, and Colombia, they may be denied entry, making it impossible for them to be eligible for the waiver."The health and safety of everyone involved in MWC Barcelona, both in Spain and beyond, continues to be our utmost priority as we navigate rapidly shifting circumstances. This decision is a resounding vote of confidence in the careful planning undertaken to date and our strong partnership with the Host City Parties," CEO of GSMA John Hoffman said.
The latest update from the Spanish authorities is in line with the Committed Community, a health and safety plan developed and approved by the Catalan health authorities accountable for managing MWC 2021.
Under the Committed Community's plan, the participants are required to undergo Coronavirus testing oftentimes as well as submit a negative test in order to be able to attend the event. The test must be repeated every 72 hours in one of the multiple centres available for this kind of service.
Other measures outlined by the GSMA include:
Communicable disease control
Contactless surroundings
Upgraded catering
Occupancy monitoring
One-way flow of traffic
Increased number of medical personnel
Moreover, participants will be required to complete a health questionnaire daily, use the disinfectant dispensers that will be placed all over the venue, wear a mask, and follow the social distancing requirements.Previously, 
the Spanish authorities extended the travel restrictions for countries where COVID-19 mutations have widely spread
 until April 19.On the contrary, the authorities 
lifted the travel ban restrictions for all passengers flying from the United Kingdom
 after considering the current Coronavirus situation in the territory.Source: https://www.schengenvisainfo.com/news/spain-lifts-travel-measures-for-mobile-world-congress-participants/
Organizations connected to this article
Interest areas in this article