TAAT™ Becomes Exclusive Combustible Smoke Product Sponsor of the Professional Bull Riders League ("PBR") Through 2023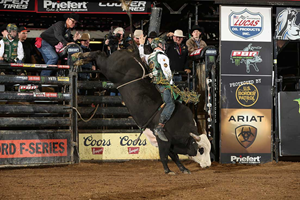 As live attendance of sporting events begins to resume in 2021, the Company has entered into an agreement in which TAAT™ will sponsor PBR bull riding events in the United States. With more than three million attendees per year and millions of viewers of PBR events broadcast globally, the Company anticipates that this sponsorship can be an integral part of its marketing strategy to cultivate awareness among smokers aged 21+. PBR sponsorships have proven to be extremely effective, with 54% of PBR fans being more likely to recognize a sponsor brand than the average U.S. adult, and 12% of fans having made a purchase from a company specifically because it was a PBR sponsor.
LAS VEGAS and VANCOUVER, British Columbia, April 21, 2021 (GLOBE NEWSWIRE) — TAAT™ LIFESTYLE & WELLNESS LTD. (CSE: TAAT) (OTCQB: TOBAF) (FRANKFURT: 2TP2) (the "Company" or "TAAT™") is pleased to announce that it has finalized a sponsorship agreement with Professional Bull Riders, LLC ("PBR") in which the TAAT™ logo and related messaging will be displayed among other PBR sponsor entities at live bull riding circuit events in the United States starting in 2021, which are also broadcast globally through various media channels. PBR hosts over 300 events each year including Unleash the Beast, which is televised nationally on U.S. channels, as well as several networks around the world in 50 nations and territories1. Major sponsors of PBR events include energy drink brand Monster, iconic workwear label Wrangler, and Caterpillar, the world's largest construction equipment manufacturer2.
The Company's sponsorship agreement with PBR was executed on Tuesday, April 13, 2021 for the remaining duration of the 2021 season as well as the total duration of the 2022 and 2023 seasons (up to and including the final sponsored event performance of 2023), and provides for several sponsorship benefits which include but are not limited to the following (subject to availability and restrictions at each venue, as well as local regulations for each venue):
Exclusivity in the Combustible Smoke Products category

Arena marketing placements (e.g., digital signage, in-arena commercials, concourse display)

In-arena sweepstakes promotion (TAAT™ Cowboy Cool Sweepstakes) once per contract year

TAAT™ branded "smoke zone", a designated smoking section at select event venues

In-market sponsorships (e.g., Cowboy Cool Tailgate, PBR Afterparty)

Official partnership with PBR's PBRewards program, with in-arena and digital support

Social media and digital elements (e.g., sponsorship of original content episodes by PBR, banner ads on the PBR.com website)
Sponsorship of PBR has provided substantial value for many lifestyle-driven brand names that desire visibility among the highly engaged audience of PBR events. For instance, 54% of PBR fans were more likely to recognize a sponsor than the average adult in the United States, and 12% of fans made a purchase from a company specifically because it was a PBR sponsor3. Further substantiating the value of PBR sponsorships in the tobacco industry, when the parent company of chewing tobacco brand Copenhagen was limited to one sponsorship per year in the United States, PBR was the firm's sponsorship of choice in 20084.
Organizations connected to this article
Interest areas in this article