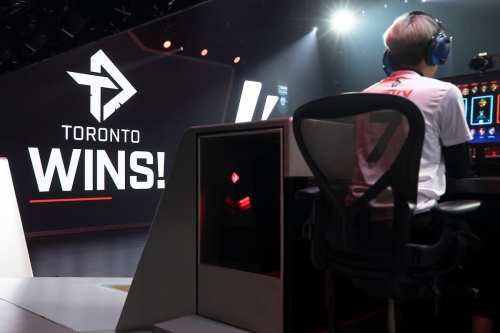 OverActive Media
 announced today that it has signed an agreement to make 
TD Bank
 the official bank of its Overwatch League franchise, 
Toronto Defiant
.
This is the first esports partnership for TD Bank, also known as Toronto-Dominion Bank, which is one of the largest banking groups in Canada and also operates in the United States.
Tyler Keenan, VP Global Partnerships at OverActive Media
, commented in a release: "Adding a national brand and globally-recognized institution like TD as a sponsor is a game-changer for our organization. TD has a reputation for helping to support the growth of diverse communities across our country, and it is very empowering to us that they are taking on a sponsorship of this nature and entirely dedicated to our Defiant fans." 
Although OverActive Media controls other team brands, such as the Call of Duty League's Toronto Ultra and the League of Legends European Championship's Mad Lions E.C., this partnership is specifically focused on the Toronto Defiant – with TD Bank joining Bell, SkipTheDishes, Canon, and Universal Music Canada.
TD Bank will sponsor this coming weekend's Toronto Defiant Fan Appreciation Weekend, running from August 20th-23rd, which will feature a virtual meet-and-greet with players, a virtual watch party for Toronto Defiant's match against Dallas Fuel, giveaways, and other content.
Additionally, TD will also sponsor an online amateur Overwatch tournament this autumn, along with a "community-focused fan profile series."
Esports Insider says: OverActive Media has done an impressive job of courting Canadian and especially Toronto-specific sponsors for its franchised teams, really driving home the message of a home market even without live matches right now. This is another smart addition for the company and its Defiant brand.
Article by Andrew Hayward as posted on ESportsInsider.
Click here to view Toronto Defiant's profile.
Click here to view TD's profile.
Organizations connected to this article
Interest areas in this article