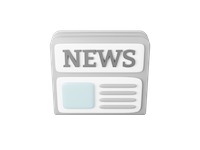 Maple Leaf Sports & Entertainment has agreed to a landmark 20-year sponsorship agreement with Scotiabank to rename the Air Canada Centre, TSN has learned.
The agreement is worth about $800 million (Canadian), according to three sources familiar with the matter. Under MLSE's previous agreement with Air Canada, struck in 1999, the airline paid about $4 million per year.
The agreement with Scotiabank, which will see the downtown Toronto arena renamed the Scotiabank Arena next July 1, is believed to be the highest-priced annual building and team sponsorship in North American sports history.
David Hopkinson, MLSE's chief commercial officer, said in an interview that he received serious offers for the arena naming rights from eight companies.
"To be honest, it wasn't that difficult to find interested suitors," Hopkinson said. "This is already firmly established as Canada's premier entertainment venue… We felt we had a very good sense about what the market would bear and Scotia and ourselves have agreed on what that number should look like."
Arena naming rights have become a major revenue source for pro sports teams. Financial services companies such as Scotiabank, in pursuit of new young consumers, have become prime buyers.
Scotiabank chief marketing officer John Doig said the Maple Leafs and Raptors home arena is "the pre-eminent property in the country."
"There isn't a busier sports and entertainment venue in Canada," Doig said in an interview. "Frankly, it's in the top echelon of 
venues around the world."
Former Toronto Argonauts president Brian Cooper, president of the sports advisory firm MKTG Canada, advised Scotiabank on the deal.   
The MLSE-Scotiabank agreement eclipses a (U.S.) $30 million-per-year sponsorship deal struck in 2010 by investment bank JPMorgan Chase for Madison Square Garden, Radio City Music Hall, and other venues.
Last year, JPMorgan agreed to pay the Golden State Warriors a reported $15 million to $20 million (U.S.) per year for naming rights at the team's new arena, which will open in time for the 2019-20 season.
The MLSE deal is the third major arena naming rights pact for the Canadian bank, which also sponsors the Scotiabank Saddledome in Calgary and the Scotiabank Centre in Halifax.
Scotiabank also owned naming rights to the Ottawa Senators home rink from 2006-2013.
Air Canada plans to keep its ties to MLSE. The carrier has agreed to become a major sponsor of both the Raptors and Maple Leafs for the next eight years, according to a source familiar with the matter.
It's unclear what the agreement means for BMO's future relationship with Canada's largest sports holding company. BMO has been Toronto Raptors' presenting sponsor since 2013 and has a year left on its deal.
As part of the deal, MLSE will partner with Scotiabank to develop a Centre for Excellence in downtown Toronto where both MLSE and Scotiabank employees will work together to address mutual customer concerns.
Earlier Tuesday, Scotiabank, Canada's third largest lender by assets, raised its dividend by nearly 4 per cent as its third-quarter profit rose faster than expected, 
The Globe and Mail reported
.


Major arenas and stadiums in Canada
Montreal: Bell Centre, Percival Molson Memorial Stadium, Stade Saputo
Quebec City: Videotron Centre
Toronto: Rogers Centre, Air Canada Centre, BMO Field
Ottawa: Canadian Tire Centre, TD Place Stadium
Hamilton: Tim Hortons Field, FirstOntatio Centre
London: Budweiser Gardens
Winnipeg: Bell MTS Place, Investors Group Field
Regina: Mosaic Stadium
Edmonton: Rogers Place, The Brick Field at Commonwealth Stadium
Calgary: Scotiabank Saddledome, McMahon Stadium
Vancouver: Rogers Arena, BC Place
Article by Rick Westhead as posted on TSN.ca