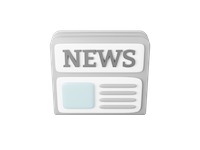 The Alexandra Marine and General Hospital, Goderich- Huron YMCA, and the Gateway Centre of Excellence in Rural Health are delighted and proud to announce the support of the Goderich LIBRO branch with their sponsorship of $1000 for the upcoming 5th annual Hometown Heroes Charity Hockey Game.
Tanya Quipp, manager of the Goderich branch of the Libro Credit Union said that she was delighted to be able to make the presentation to the members of the Hometown Heroes organizing committee. She added that Libro supports fundraising activities that benefit the whole community.
Funds from the HTH5 game will go to support student research at 
Gateway, equipment purchases at AMG Hospital and the Strong Kids program at the YMCA.
To date, the Hometown Heroes: Raise a Little Health Charity Hockey Game has raised over $170,000 with the proceeds being split between the three community groups. It is hoped that with the inclusion of this years' upcoming game on July 19, 2018, the proceeds will exceed $200,000. 
Article as posted on the Goderich Signal Star.