STIHL INC. CONFIRMS TWO-YEAR SPONSORSHIP OF RENO AIR RACING ASSOCIATION AS TITLE SPONSOR OF NATIONAL CHAMPIONSHIP AIR RACES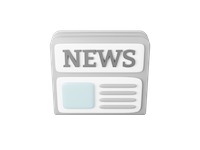 Reno Air Racing Association (RARA) is pleased to announce STIHL Inc. has extended its sponsorship contract as Title Sponsor for the 2018 and 2019 National Championship Air Races as well as the airing of the NBC Sports episodes of the races in 2019 and 2020. The 55th annual STIHL National Championship Air Races are scheduled Sept. 12-16, 2018 at the Reno-Stead Airport.
"Organizing and putting on the National Championship Air Races is a tremendous undertaking each year, and we are delighted to partner with STIHL to help bring this incredible event to our fans and for the future events to come," said Fred Telling, CEO of RARA.
"We were first introduced to the National Championship Air Races by our employee, Andrew Findlay, who races in the sport class," said Roger Phelps, corporate communications manager of STIHL Inc. "We were so impressed with the event, its popularity and its strong following of fans that it was an obvious choice for us to grow our support. We are proud to be a part of bringing this unique and exciting event to air enthusiasts from around the world."
STIHL, the number one selling brand of gasoline-powered handheld outdoor power equipment in America*, is known for power, precision and quality engineering. The company offers a full line of high-quality, handheld outdoor power equipment including blowers, trimmers, brushcutters, multi-task tools, and chain saws. STIHL products are available only through STIHL servicing dealers, not big box stores.
Tickets are on sale for the 55th annual STIHL National Championship Air Races scheduled Sept. 12-16, 2018 at Reno Stead Airport. For more information, tickets, or to volunteer, visit 
http://airrace.org.